Welcome to our pediatric specialty services center.

Experienced pediatric occupational therapy and physical therapy  to fulfill your child's unique needs.  Where children develop social skills and develop friendships with each other and peer models. 

Diagnoses include:    Autism spectrum disorders

                                Sensory processing disorders

                      Developmental coordination disorder

                                Cerebral palsy

                                    Down sydrome

                                ADD/ADHD    PDD/NOS

                     Developmental delay/mental retardation

                                Learning disability

                                    and many more

                       Monday through Friday 8am - 6pm

Come play in our big indoor sensory playground. We offer individualized therapy sessions, small group activities and open gym times. Check out the calendar for updates.

s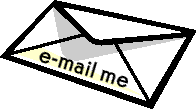 Recipient of the 2011 

Excellence in Autism Award

Toddler and preschool       small group activities. 

Skills development through fun and teamwork. 

Fridays 1:00-3:00 pm 

See the calendar for date and time.  Check often for updates!  

Open gym times will be posted here and on the calendar.

Starting June!!!    SUMMER CAMP DATES AND TIMES.

Double click here to add text.

​           2016 Summer Camp!! Accepting registrations now

​    Email issue is resolved!!!  info@theraplayce.com

Sensory summer camp is the only week long day camp in the area that provides children with a variety of sensory, movement, and developmental activities.  Our large therapy center offers several areas with different sensory opportunities. Each child will participate in every area for a fun and interactive experience. Children of various ages and abilities will enjoy camp.  Check out our 
Summer camp 2016
 page for more information.