Welcome to our pediatric specialty services center.

Pediatric occupational therapy,  physical therapy and child care all in one place to enhance continuity of services and programming. Where children develop social skills and develop friendships with each other and peer models. 

 Diagnoses include:    Autism spectrum disorders

                                Sensory processing disorders

                                Cerebral palsy

                                Down sydrome

                                ADD/ADHD    PDD/NOS

                     Developmental delay/mental retardation

                                Learning disability

                                    and many more

                       Monday through Friday 7am - 6pm

     Small friendly environment with small staff/child ratio

     Affordable child care       Family friendly payment plan

     Weekly rates and drop-ins welcome

     Multiple services discount

     Title 20, Private pay, Medicaid waiver programs 

Affordable rates for special needs families

Multiple services          discount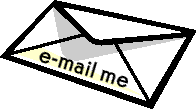 Find us on face book and get updates and helpful information sooner!

Recipient of the 2011 

Excellence in Autism Award

Click 
HERE
 for information on 
TUMMY TIME