Welcome to our pediatric specialty services center.

Pediatric occupational therapy,  physical therapy and speech therapy  all in one place to enhance continuity of services and programming. Where children develop social skills and develop friendships with each other and peer models. 

 Diagnoses include:    Autism spectrum disorders

                                Sensory processing disorders

                                Cerebral palsy

                                Down sydrome

                                ADD/ADHD    PDD/NOS

                     Developmental delay/mental retardation

                                Learning disability

                                    and many more

                       Monday through Friday 7am - 6pm

Ask about copay payment plans.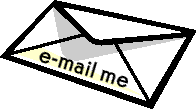 Find us on face book and get updates and helpful information sooner!

Recipient of the 2011 

Excellence in Autism Award

Click 
HERE
 for information on 
TUMMY TIME

       Coming Soon!!!!

    Small group activities                forming now. 

Weekdays, Saturday and evening groups. 

Skills development through fun and teamwork. 

  See the calendar

 Check often for updates!